Fish Hunter – Manny Chatrath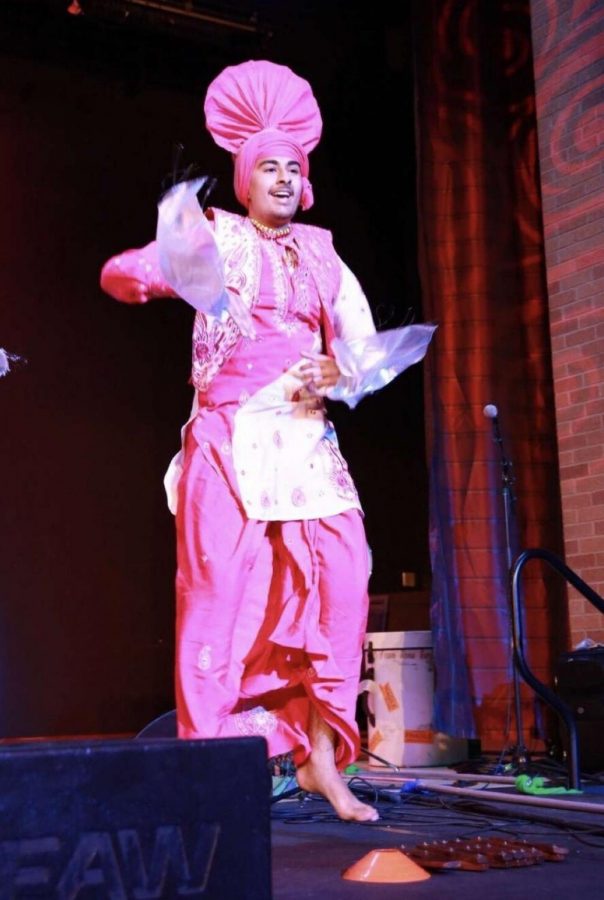 Fish Hunter is a place where students from the Class of 2023 get a chance to showcase themselves and talk about their passions as well as sharing their experiences so far with high school. With this ongoing series, we plan to talk to freshmen and see SHS through their perspectives.
Manny Chatrath attended  Webb Middle School in sixth grade and moved to Hudson Middle School for seventh and eighth grades. He was a part of the basketball team, choir and a Punjabi cultural folk dance group, known as Bhangra.
He has continued to dance with Bhangra this year.
"Bhangra is a folk dance which originated in the northern state of India called Punjab," Chatrath said. "Punjab is a state famous for its crops and is known as the grain bowl of India for producing the majority of the food. During April when all the crops are harvested, Punjabi people used to celebrate it by hosting a carnival or festival known as Vaisakhi mela. It was in those melas where Bhangra gained its popularity and was originated."  
The melas are also celebrated by the Punjabi communities in Dallas, and Chatrath and his Bhangra team perform at the mela to keep the tradition going.
"We go to competitions as well–sometimes located outside of the United States," Chatrath said, "and we have won six trophies so far."
Chatrath also teaches Bhangra to children to keep his cultural values alive.
"Bhangra is my passion. I do it because it gives me that adrenaline rush when the crowd cheers," Chatrath said. "We do the Bhangra at the melas so that the young kids who were born here can still know and connect with their rich culture." 
High School has also exposed him to new experiences. This year was his first time going through a haunted house at Halloween. 
"At first I thought it won't be scary, but when we entered, the room got dark and the noises made me feel really scared," Chatrath said. "I got so scared in the elevator that I started jumping and kicked my friend by accident."
Chatrath also said he likes how much school spirit there is at Sachse.
"Another thing I like about high school is the pep rallies," Chatrath said.  "It was crazy! It was so much fun, and the band–they were really good at keeping the crowd hyped."
About the Writer
First Name Unknown Veer, Staff Writer
Everybody follow their dreams. Don't be like everybody. Think outside of the box and FOLLOW MY INSTAGRAM instead @VEEERR32. Hey everyone, this is First...