Lady Mustangs fall short in round two of playoffs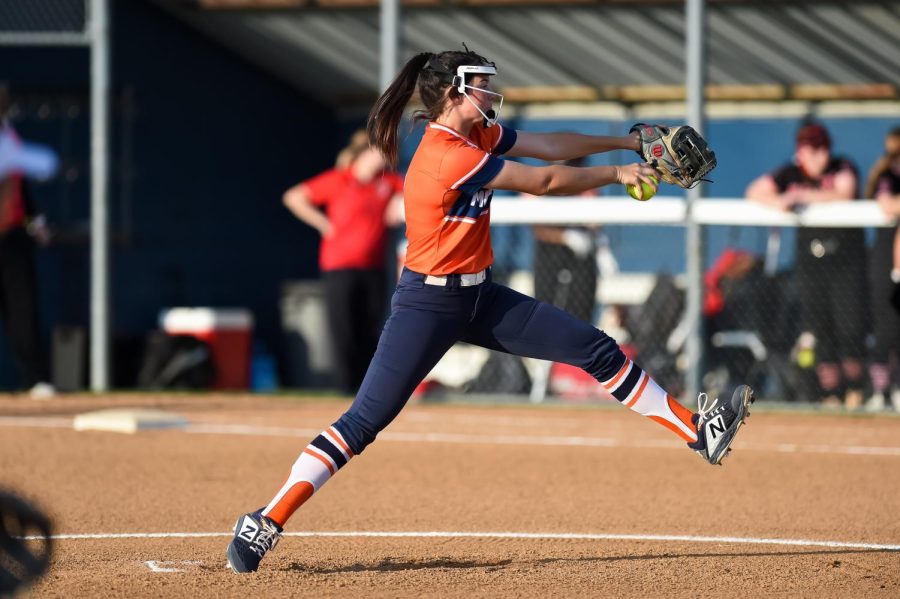 The Lady Mustangs varsity softball team suffered a heartbreaking sweep in round two of the playoffs against Killeen Harker Heights. 
In the series opener Friday, May 6, the Mustangs just couldn't get the bats going taking a 1-0 loss. They followed that up with another pitcher's duel on Saturday in game two, taking a 2-1 loss to end their season.
The Mustangs entered the playoffs with a whopping .421 batting average rolling over any opponent who stood in their way, but they only scored more than five runs in one of the four playoff games.
"It was a tough way to go out," senior Kayla Oltouse said, "In both of those games we were just one hit away from changing the entire game, and we just couldn't get that one big hit to send us through to the next round."
In round one, the Lady Mustangs handled business against Rockwall Heath with a 4-2 win in game one. They dominated in game two with a 14-3 blowout victory with 11 runs in the sixth inning vaulting them easily into the second round.
"Our seniors were vital to our success," Coach Pete Vamvakas said. "Those girls came through every time we needed them, and they will be missed."
Olthouse and senior Madison McClarity were huge for the Mustangs this year. McClarity hit .584 with team best 12 home runs, 51 RBIs, and led the team on the mound with a 2.61 ERA.
Olthouse posted a .533 batting average, eight home runs, and team best 57 RBIs. Olthouse also posted a 3.81 ERA on the mound and was the go-to pitcher for the Mustangs.
"This team had tons of potential," McClarity said. "Our seniors played well all season. We had multiple college commits and a deep line up, 1-9. The younger girls mixed well with the upperclassmen, and we had great chemistry. It hurts to go out in two tight games like we did."
The Lady Mustangs finished district play with a 12-2 record and the season with a 22-12 record overall. They will have to look for some new faces next season to get the job done, but they will have a chip on their shoulder in 2023.