Artists advance to state competition
Three Mustang artists are advancing to the state event in San Marcos after competing in the Visual Arts Scholastic Event (VASE) in February. Only 10% of the entries make it to the state event.
Sophomore, Zarah Powe created a painting that addressed aspects in the natural world.
"I submitted a piece named 'One of the Wolves'," she said. "My inspiration was the dynamic between wolves and people as natural enemies."
Inspired by wolves and sheep predator/prey relationship, she compared this to her friends' experiences with power hungry individuals who used them.
"Instead of doing a piece about people, I wanted to do a piece like wolves and sheep because I feel like their dynamic is very similar," she said. "Wolves prey on you the same way people prey on other people."
This is Powe's first time participating in the state event. Her experience was limited due to COVID-19 restrictions as VASE was hosted virtually this year. Participants had to submit a short essay explaining their pieces.
"I was really wishing I would be able to go in person and actually explain myself," she said. "Obviously we couldn't do that this year, so it was really difficult to just write things because you have a limit."
Powe said she still feels nervous but is nonetheless prepared to compete in the state event.
"I don't have any friends that have been to the state yet. I want to see what it's about," she said.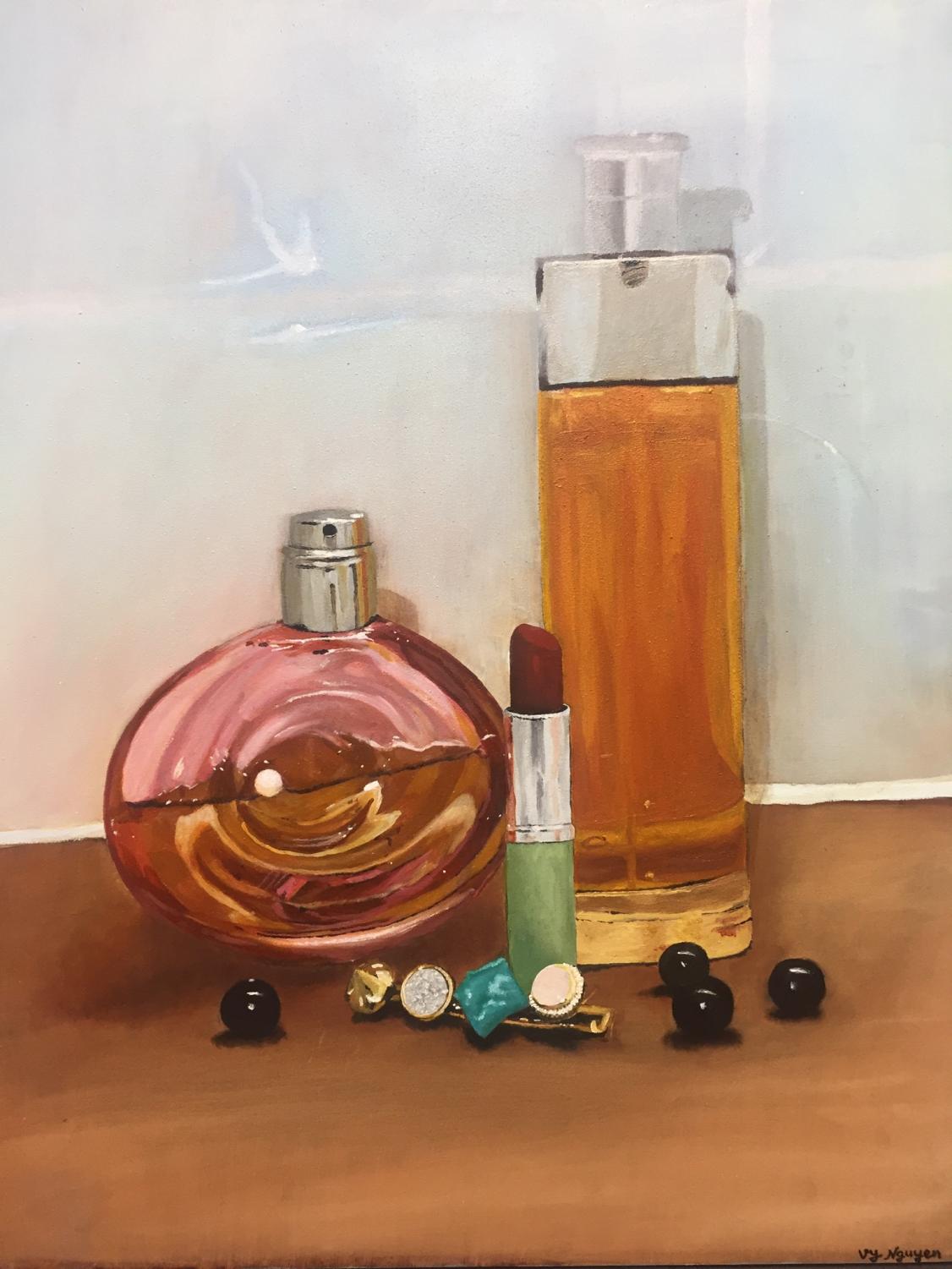 Sophomore Vy Nguyen's piece is also advancing to state. She said her mom was the inspiration for her work which is an oil painting of trinkets she found around her mother's bathroom. 
"I have never done an oil painting before," she said. "This kind of learning process and also working at the same time was hard." 
Sometimes what makes a painting great is the meaning behind it. This aspect stumped Nguyen for almost a month before painting.
"We could start [the art piece] in October, but I had to wait until November," she said. "I had no inspiration, so it took me a long time. It probably took me three months to do the art piece."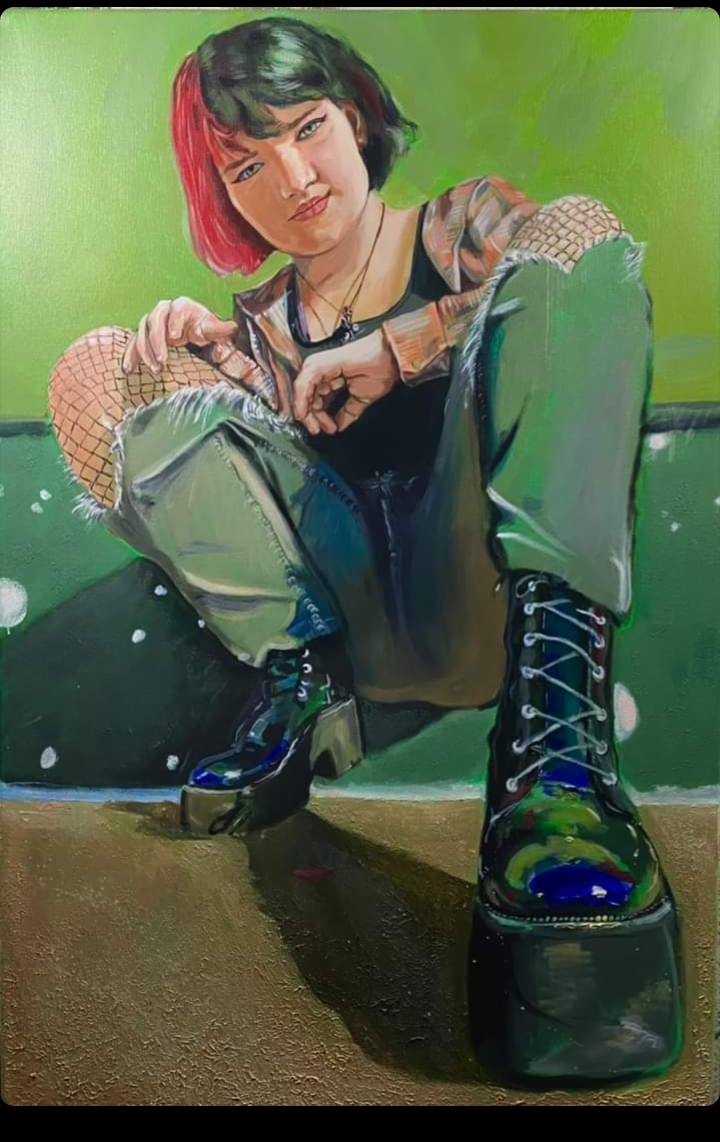 Junior Grace Hill also advanced to state with her painting "Youth Etiquette."