Mustangs battle for District title
The Mustangs latest victory was a 6-2 win over North Garland bringing Sachse to a 7-3 record and in a tie for second place with Rowlett one game back of Naaman Forest and Wylie who sit in first at 8-2.
The Mustangs had a huge win against the Rowlett Eagles at the start of the second half of district, winning 7-1 led by seniors Alex Rangel and Cey Barkume both tallying three hits.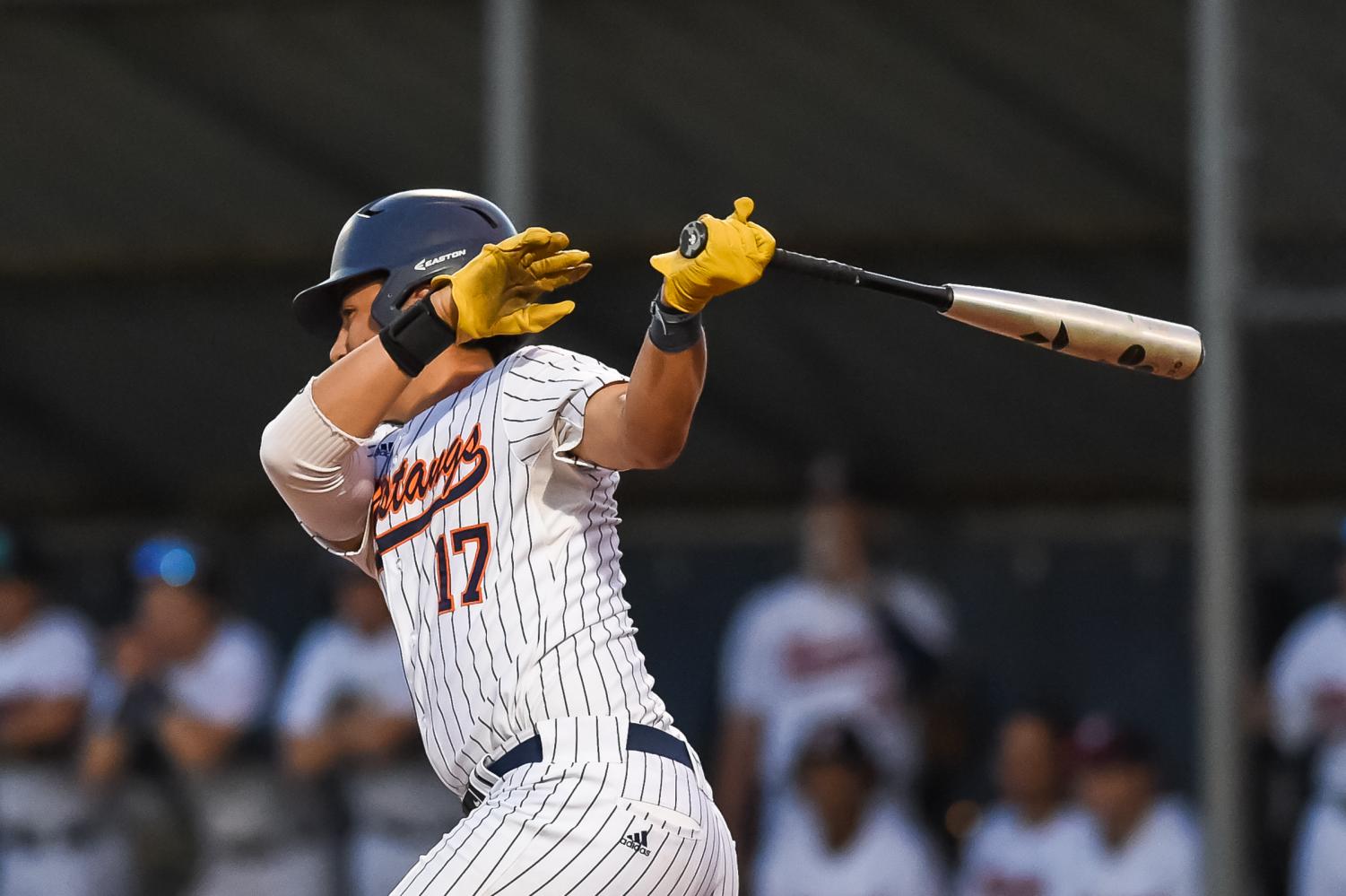 "Last time we played these guys we really beat ourselves," Rangel said. "This time around we stayed within ourselves and did what we knew we could do, and we took care of business easily."
Starting pitcher junior Logan May mowed down the Eagles' hitters going 5.2 innings pitched and only allowing one run on two hits cruising to a victory.
"I had some issues locating the fastball early in the game," May said, "but I was able to get a couple double plays and work out of some trouble and go deep into the game and get my team a much needed win."
After the first half of district, the Mustangs were 4-3 taking losses to Wylie 13-8, Rowlett 9-4 and Naaman Forest 8-4. They were tied with Garland for fourth place with the Eagles and Pirates tied for first at 6-1.
"We really needed to clean things up," shortstop senior Jesse Ponce said. "We have played like one of the best teams in the state at times this season, and we can't keep playing less than what we are."
The Mustangs take on Garland Tues., April 19.