Mustangs look for 3rd district win against Rowlett
The Mustangs earned their second  district win with a 49-27 victory over the Garland Owls. The Mustang ground game took control of the game with running backs junior Brian Okoye  earning 110 yards rushing and senior Kori Jones with 101 rushing yards and 3 touchdowns.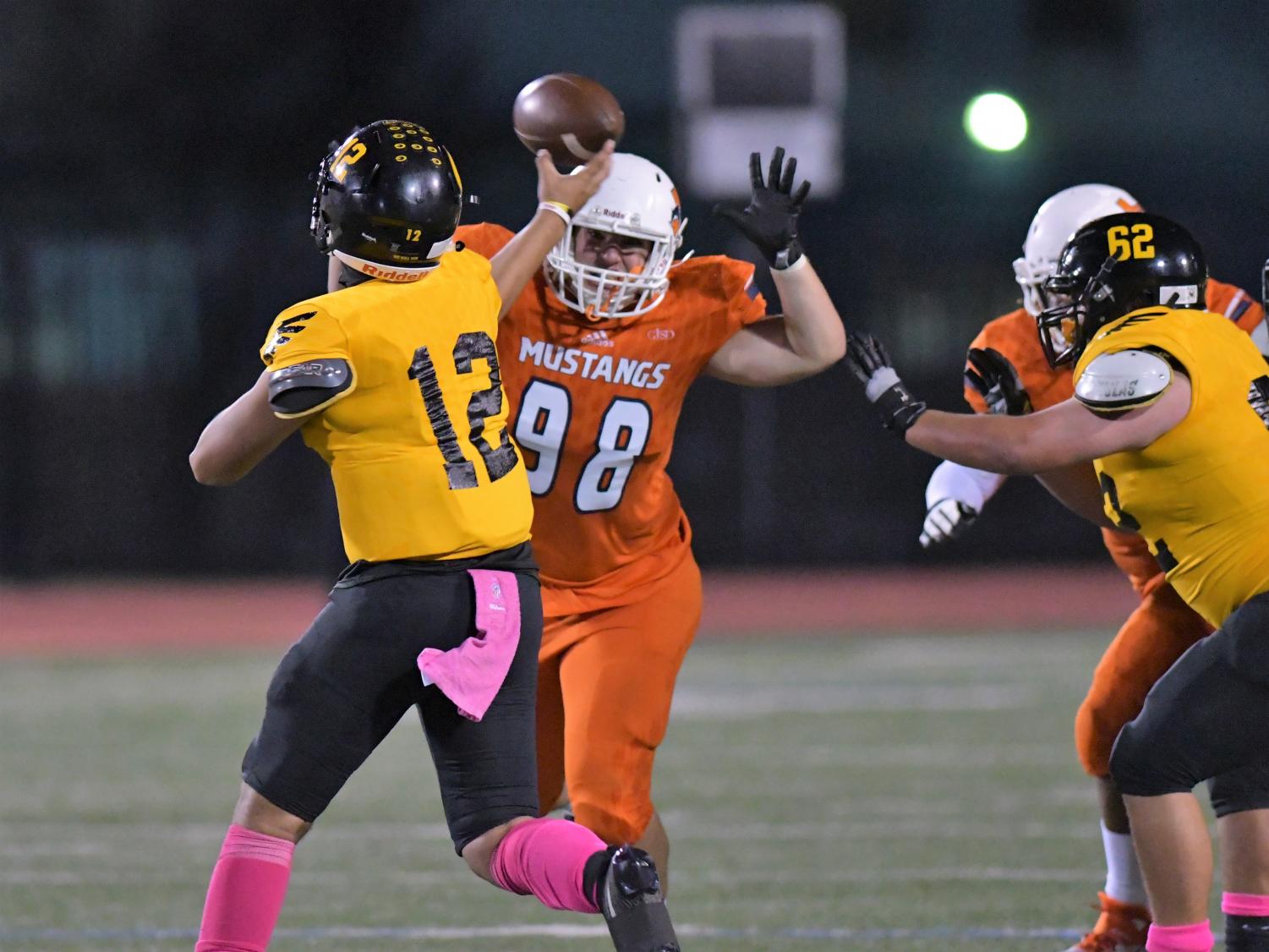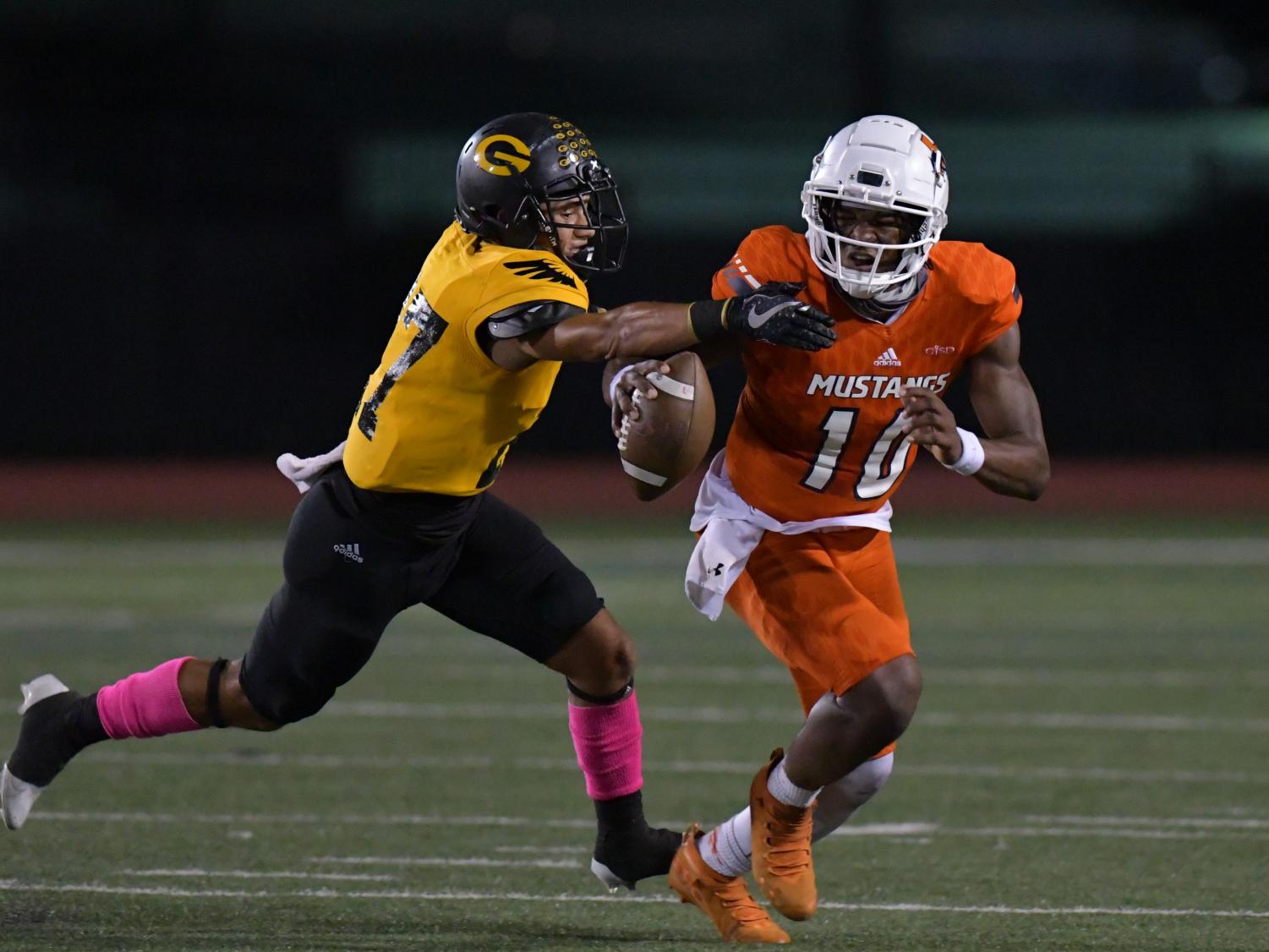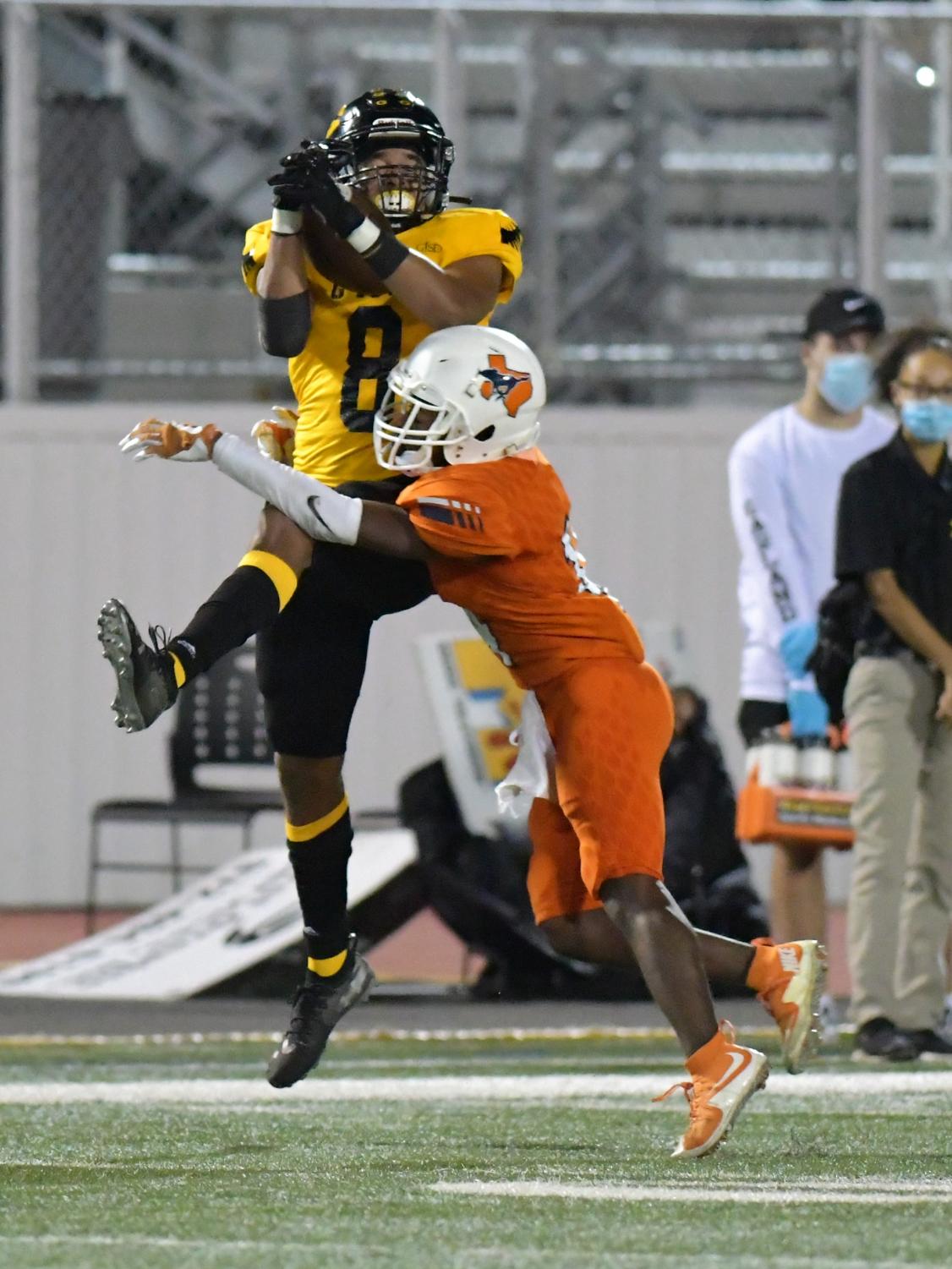 "Our ground game was dominant," wide receiver sophomore Jhett Creel said. "We really established the run early, and it opened up a lot of things in our offense, and we were able to get a big lead early and never let go."
The prior week the Mustang football team started district play with a big win over North Garland 41-7.
The Mustangs got off to a hot start with 20 unanswered points in the first half, and then made it 34-0 through the end of the third quarter. The game was over before it even started.
The Mustangs found a fix on the defensive side of the ball holding North Garland to 7 points scored in garbage time. 
The focal point for the Mustang offense was quarterback junior Alex Orji. He had 194 total yards with 74 through the air and 118 on the ground adding two rushing touchdowns and a one touchdown through the air.
"We had a good game plan coming in, and I was able to exploit some of their weaknesses," Orji said. "Once we got rolling, it just clicked and felt good to be on the right track."
The reason they were off track was a tough 42-35 to the Coppell Cowboys on their opening game. The offense wasn't the main problem with Orji bringing in 520 total yards with 335 passing yards and 185 rushing yards. He also added 2 touchdowns on the ground and 2 through the air.
"Their receivers got a really good separation," defensive lineman junior Joshua Trammel said. "They ran some really sharp routes and got open for the quarterback consistently before the pass rush could get there."
The Mustangs take on the Rowlett Eagles in the annual "Hammer Bowl" rivalry on Thursday, Oct.29, at HBJ stadium