Performing Arts classes meet challenges of virtual rehearsals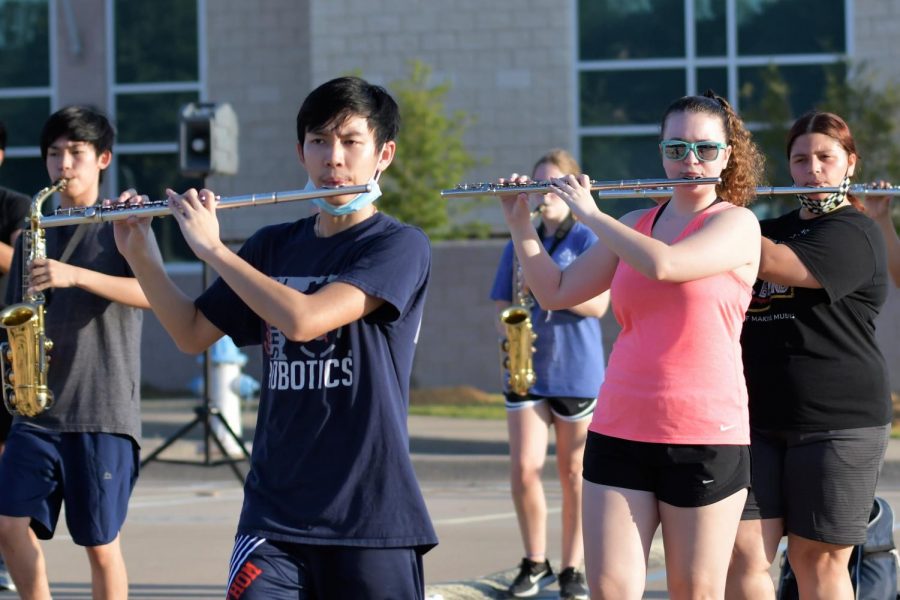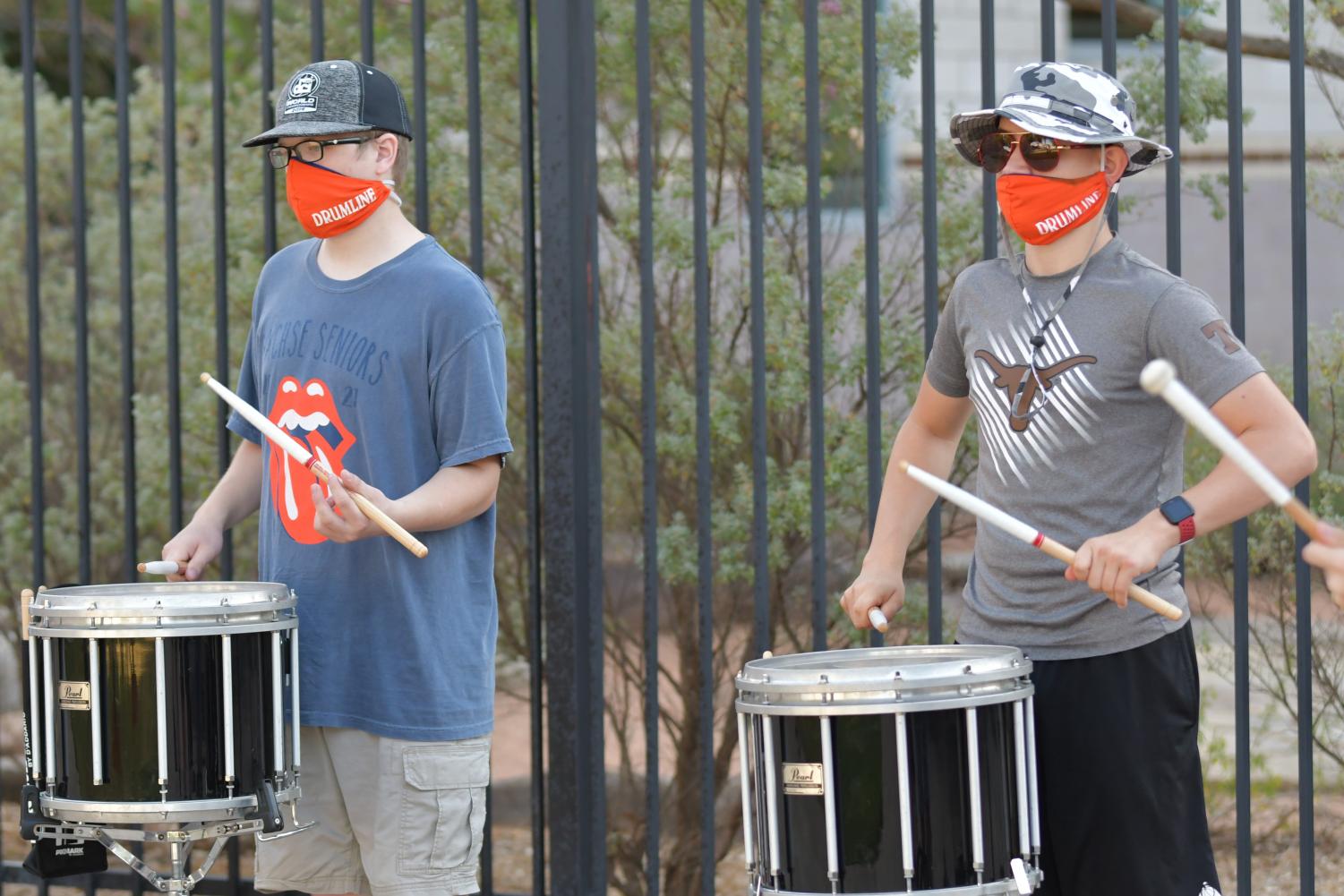 Online classes are already hard enough, but imagine having to do an online class when you're supposed to be performing together. That's the situation the fine arts department has been struggling with due to remote learning.
Band started practicing online on July 27. Junior band member Ike Massingill said that the online practices were confusing.
"During online practice, we all have to mute our mic so we would not play at the same time," Massingill said. "The band directors try their best to teach us what we need to learn, but since they cannot hear us, they would not know if everyone is on the same pace."
In person practice started in the last week of August. The practices are not that much different compared to last year. Junior band member Brooke Byrd said that the practices have been a little bit harder compared to last year.
"We have to wear our masks whenever we are not marching, and it is a bit of a hassle putting them back on and off," Byrd said. "We have these specific places in the field called 'social distancing dots.' They are placed about six to 10 feet apart, and they are really similar to our distance to each other last year."
Just like athletic events have been pushed further into fall, most band competitions have been pushed as well.
Choir has not had a single practice since the pandemic started, and they have only done warm ups through online classes. Junior choir member Jhustin Harp has had a hard time adjusting to it. 
"Choir lessons online were hard to get through at first, but me and other members got used to it," Harp said. "It feels weird that we have to do all of our work online. The online classes are not bad, but I would still rather be in person doing the same warm ups."
Choir director Kristin Poligala said  the pandemic has changed everything in their plans for this year. All events that were planned for this year were either cancelled or rescheduled. 
"The pandemic really took too much of our time," Harp said. "I really like hanging out with my friends in choir, and it upsets me that we can not be together."
Theatre's last performance was before spring break. They have been working on ideas for ways to continue to perform during the pandemic.
"We have brainstormed about 60 ideas for plays," junior thespian Dalton Smith said. "The ideas range from political such as police brutality to lighthearted ones such as if Bill Nye joined a gang." 
Regardless of the current circumstances, the fine arts department remains optimistic for the year ahead and are planning to come up with different ways of doing what they love–performing.  
"Despite the changes caused by the pandemic, I am still hopeful for this school year," Smith said. "The fine arts department is filled with creative people, and I believe that they would come up with creative ideas to get things done and present something entertaining."