Film competition deadline approaching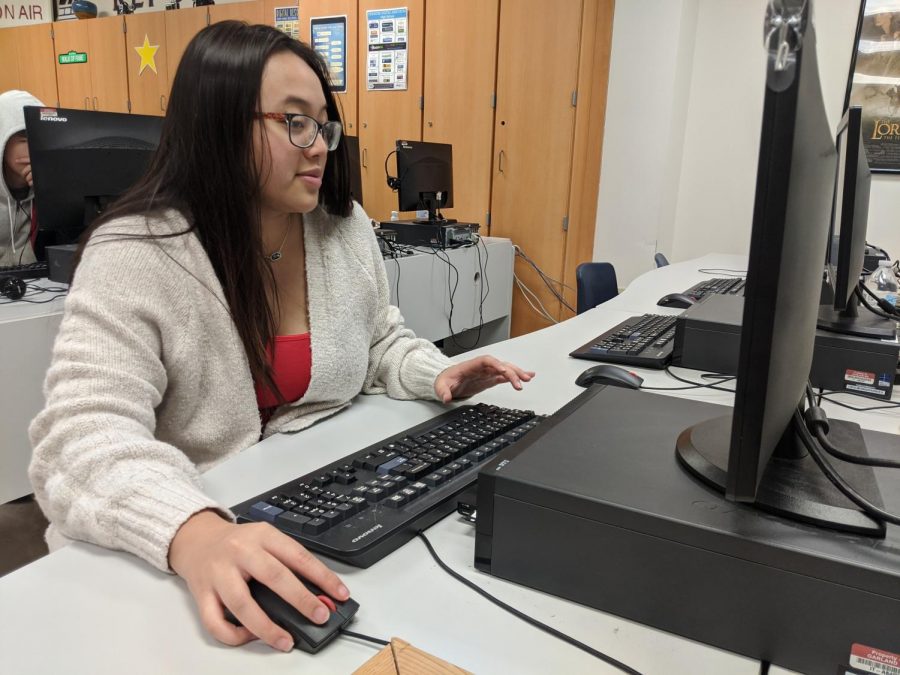 For any students interested in the film industry, it's not too late to enter the GISD annual Fire Reel Film Festival.
The event is a film competition where GISD students grades kindergarten through 12th create and enter films in several categories.
"I love to see what students come up with. There are so many creative ideas and people there," digital design teacher Paul Hawkins said. "It's a great way for students to hang around like-minded people." 
Competition categories include animation, drama, documentary/PSA, comedy, cooking show, broadcast journalism: video announcements, and the weekend challenge. The weekend challenge is offered twice this year for the first time. The first chance was February 7-10, and the second chance is February 28-March 2.
"I'm very interested in PSA (public service announcement) because hopefully, my idea could possibly find its way outside the competition and actually make a difference in my community,"  Mustang Report director and senior Lisa Tra said. Tra is attempting to enter all seven categories. 
Awards known as "Reelies" will be handed out for each category along with four overall awards: film of the year, people's choice awards, the weekend challenge, and Fire Reel Award.
"Our first year that I was responsible, we won nine Reelies and the Fire Reel Award for the most nominated videos," Hawkins said.
Last year, second-year film student, senior Logan Herring along with alumni Perry Ngyuen, and Jose Uribe won three Reelies in screenplay, voice-overs, and PSA.
"I was so proud of my success last year, and I hope to build more on to that success this year," Herring said.
Film of the year is the highest-ranked film by the judges' votes, The People's Choice Awards, the film receiving the most popular votes, the public can vote on their favorite videos by clicking on the link found on the finalist's video on the Fire Reel Film Festival Web Page.
"Mustang Report is the top filming class at Sachse, so we should set an example," Tra said.
The entry deadline is March 20, with the awards ceremony following on April 6 at 7 p.m. with red carpet arrival starting at 6:30 p.m.
"I think the biggest thing to know is it's a festival of fun," Hawkins said. "You get to go and walk the red carpet and be interviewed about the film that you made, so it's really a lot like a movie premiere in Hollywood."
About the Writer
Christopher Goodwin, Staff Writer
Hi my name is Christopher Goodwin.  I hope to be that one person who helps brighten a dark day. This is my first year on The Stampede newspaper staff....