Robotics teams heading to Regionals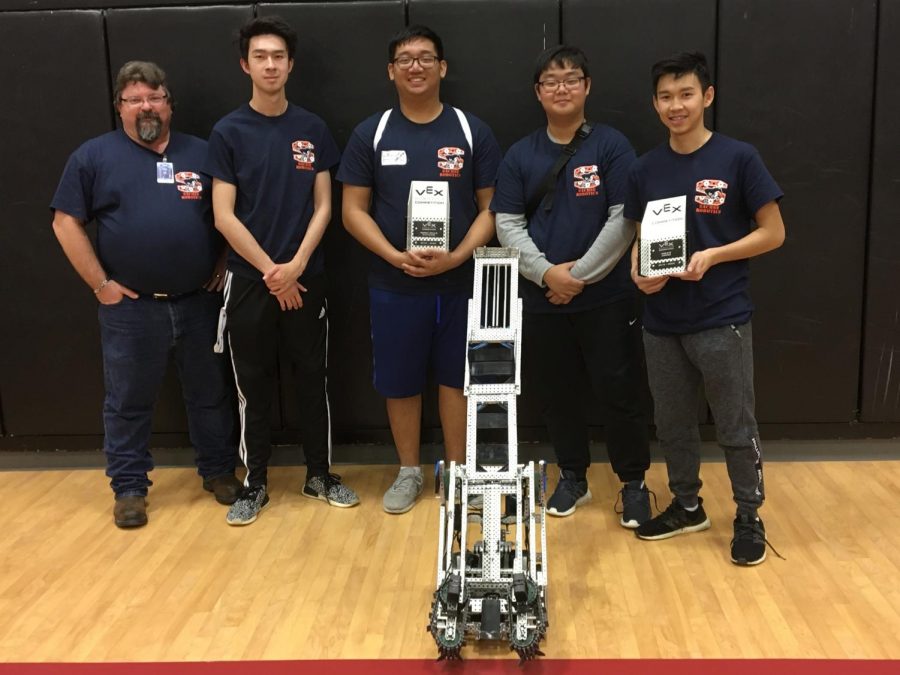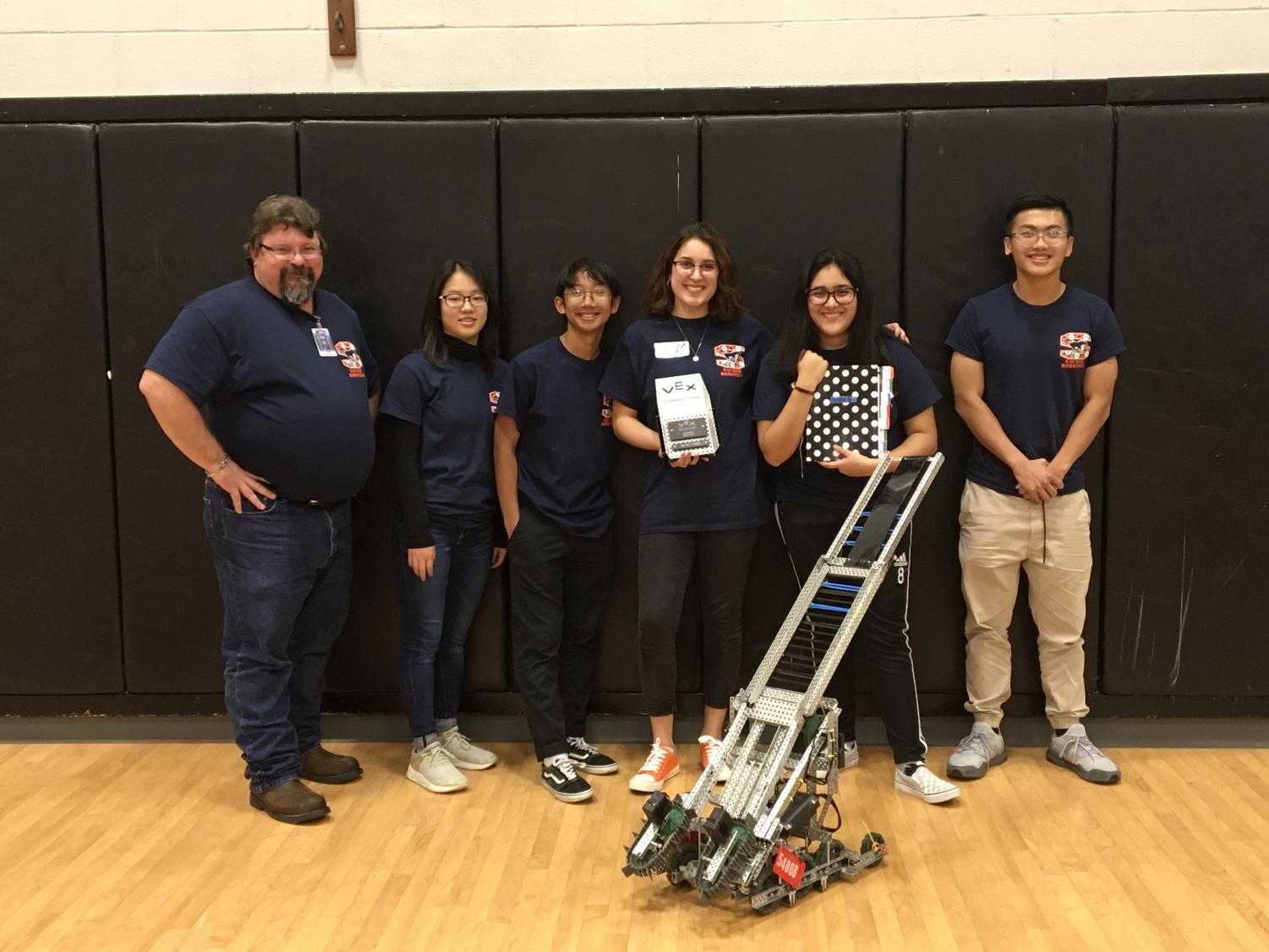 The robotics teams Genesys and Reborn will both be competing at Regionals after both teams performed well at their first competition. 
They competed at the Hudson Robotics-Mixed-Tower Takeover Tournament, Saturday, Jan. 25. Genesys is comprised of senior Dennis Nguyen, junior Iliana Aguilar, and sophomores Mya Garcia, Sophie Lee, and Danh Nguyen; while Reborn is comprised of juniors Danny Lee, Andy Nguyen, Thom Pham, Alan Tran, and Mitchell Shinn. 
The Tower Takeover Tournament requires the team to form an alliance with another team. They are then required to use their robots to stack cubes and form a tower in certain zones. 
"Compared to last year's challenge, this one is more difficult because we actually have to collect objects and form a structure in certain zones using said objects," Andy Nguyen said. "But the greatest challenge is really coming up with new ideas and design."
To earn extra points, teams can keep a journal or notebook of their progress in designing and testing their robots. Due to how detailed and ingenious their journal is, Genesys won the Design Award, which earned them the right to compete at the Texas Regional Competition, Feb. 22.
"Our notebook helped us keep track of our design, and it is also where we compile our ideas," Dennis Nguyen said. "I was really proud of the work of my team, and I was not surprised that we won the Design Award. We deserve it."
The competition has a more difficult mode called the Robot Skills Challenge, in which teams do not form an alliance and are required to complete the same task with a slightly different set of rules and shorter amount of time. Reborn placed second at the Robot Skills Challenge, and due to their high score, they were invited to the Texas Regional Competition. 
"We put in a lot of hours of working with our robot, and we made the best choices that we can," Shinn said. "We definitely deserved to win a place in the Skills Challenge."
Randy Scrudder, the Robotics team coach, said he struggles to keep up with his teams. He also emphasized that he mostly acts as a paper-pusher, and the teams work by themselves and rarely need his help.
"Two years ago, Team Reborn had a perfectly working robot," Scrudder said.  "I looked at it and thought that there is nothing they can do to make it better. Twenty minutes later, I checked on them and the robot was completely taken apart. They told me they were making a slight modification. Tomorrow came, and the robot worked better than it had before."
Scrudder said he is blessed to work and associate with the students in every team. He also said he is proud of them and grateful they claim him as their coach.
"Every single student in each of the robotics teams are amazing and incredible," Scrudder said. "Their insight, ingenuity and ability to create a robot and do creatively great things with it, amazes me."