Fish Hunter – Copeland Merritt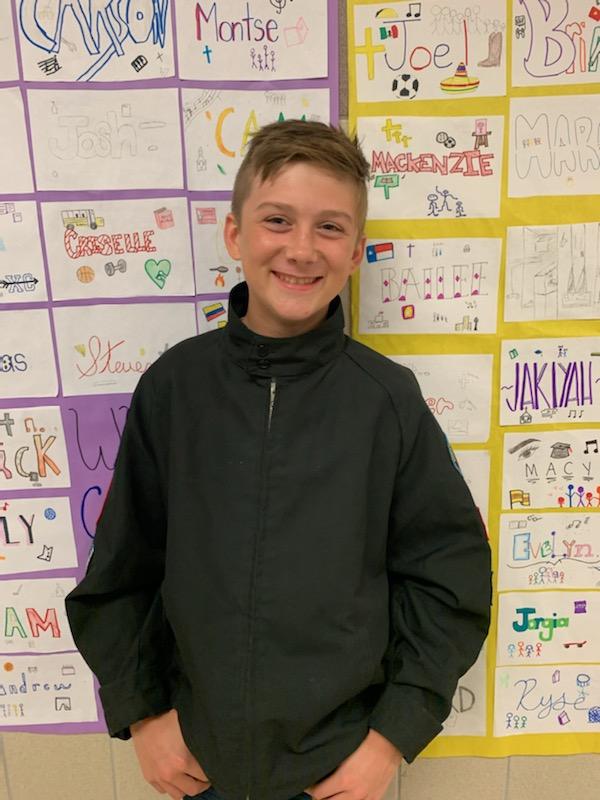 Fish Hunter is a series where students from the Class of 2023 get a chance to showcase themselves and talk about their passions as well as sharing their experiences so far with high school. With this ongoing series, we plan to talk to freshmen and see SHS through their perspectives.
Copeland Merritt went to Schrade Middle School in Rowlett. In middle school he was part of the Spanish Club and band, and he is currently active in the SHS Mustang Band. 
Merritt said he had no issues adjusting to high school.
 "I think it's more calm here than the middle school," Merritt said. "The kids at Schrade were dumb. They just misbehaved."
Merritt has also had no trouble meeting new people and making friends because of his involvement in marching band.
"We have a marching band camp two weeks before (school starts)," Merritt said, "so I got to make friends with all the saxes, and everyone pretty much. That's why a lot of people know me." 
Merritt describes his band experience to be unique and also something he never expected.
"I have never been active before, but the band has made me active," he said. "I go out everyday; I hang out, and I have a lot more friends because of that, and that's good."  He said one of his best experiences so far is getting to perform at halftime at the Cotton Bowl during the varsity football game against Trinity.
High school has helped Merritt experience new ideas and new extra curricular activities that were not available in middle school. He said he wants to check out the Youth and Government Club, and also give a shot in joining the E-Sports team.
"In middle school or even elementary, you don't really do much. You go to school,l and you don't do anything. With high school you go out pretty much every day," Merrit said.
About the Writer
First Name Unknown Veer, Staff Writer
Everybody follow their dreams. Don't be like everybody. Think outside of the box and FOLLOW MY INSTAGRAM instead @VEEERR32. Hey everyone, this is First...