Student and teacher kick the competition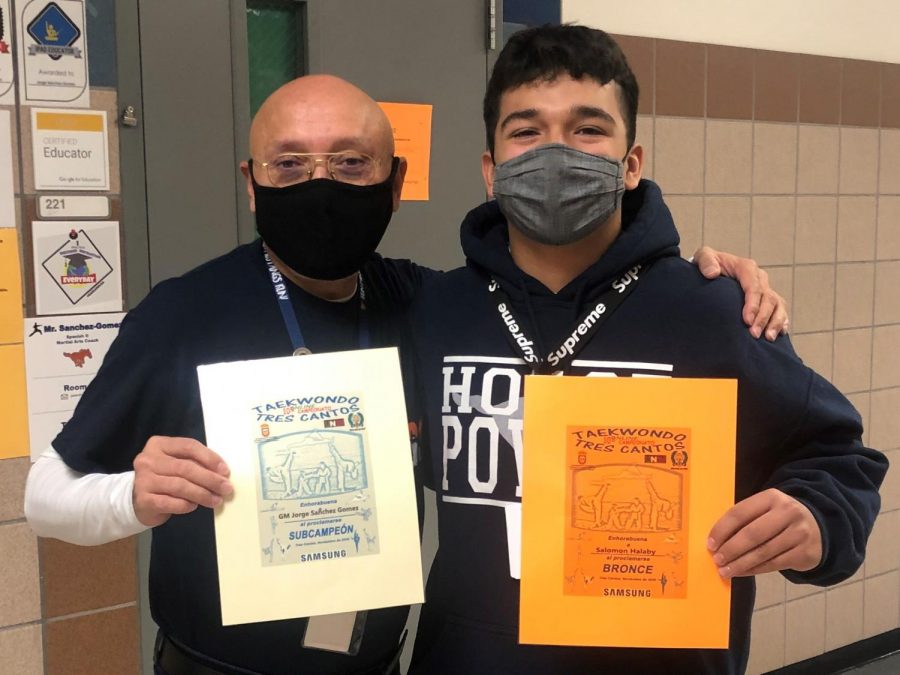 Freshman Salomon Halaby and Spanish teacher Jorge Sanchez-Gomez both placed in their respective categories in the "Tres Cantos, Madrid Spain " International Taekwondo Tournament in November. Salomon took third place in the black belt junior category and Sanchez-Gomez placed second in the master category.  
"It really makes me feel accomplished," Halaby said. "Knowing I have been improving is a great feeling, and I really hope to improve more."  Halaby has been training for seven years. 
Because of the pandemic, the tournament was held online. There were about 400 to 500 people who participated in the competition.  With so many competitors,  the tournament was run in the order of submissions. 
"Usually, there isn't much competition," Halaby said. "But this time was different, and honestly I'm glad there was competition this time."
Sanchez-Gomes sponsors the Martial Arts Club. While training, he is known as Grandmaster Sanchez-Gomez.  He also  trains a few select students at home in his dojo.
Sanchez-Gomez has been involved with martial arts since he was 8-years-old.
"I do not think I will ever quit martial arts," Sanchez-Gomez said. "It is a lifestyle that I embrace on a daily basis. In terms of physical training, I'll consider slowing down in my eighties."
"I feel so grateful to have that opportunity," he said. "Winning is the reward for discipline, hard work and tenacity. I believe that if you are going to do something, do it well, and give it your all–no matter your age."
About the Writer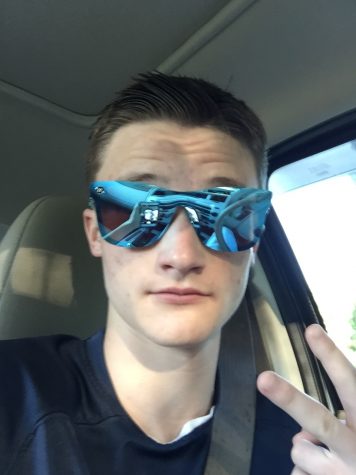 Jacob Simon, Staff Writer
I am new to the newspaper writing format. I like to write but news writing requires more skills to master. I am a junior at Sachse High School and I am...