Class helps students navigate college prep
For students who are planning to attend college after high school, junior year is the most important and hectic when it comes to completing all of the suggested and required admission processes.
The college admission process can be confusing, but students can get help through a college prep class with math teacher Greg Taylor and English teacher Lindsey Gallogly.  The class covers SAT strategies, college essays, how to pick a school and more college related topics.
The class also focuses heavily on PSAT and SAT testing. Students go over various strategies to help them score higher on the tests.
"Our class focuses on helping students work on the practical steps it takes to apply to and get into colleges," Gallogly said. 
In the class students are also taught tips and tricks like the advantages of applying early for college. Financial aid is a must for many people so the sooner you apply for aid, the more likely you are to receive help. Financial aid is first come first serve.
"You can actually increase your chances of getting more aid by submitting your FAFSA as close as you can to October 1 when it opens," Taylor said.
Another area the course addresses is help with writing college essays. Since college essays play a big part of the admission process, the class covers all of the dos and don'ts of writing the essay. 
"One of the most important things you need when applying to college is a good essay," Taylor said. "This essay can be used not only when applying for college, but also when applying for scholarships."
Students also learn how to properly fill out college paperwork like the FASFA and other applications.
Students also complete different college search activities to help them find the best college for their interests.
"I think the most important thing students take away from my class is a set of goals for their future," Gallogly said. "Whether they have a plan for how to apply to colleges, decide on a major, or begin a certain career path, we try to make sure they are considering their options and setting concrete steps to work toward."
About the Writer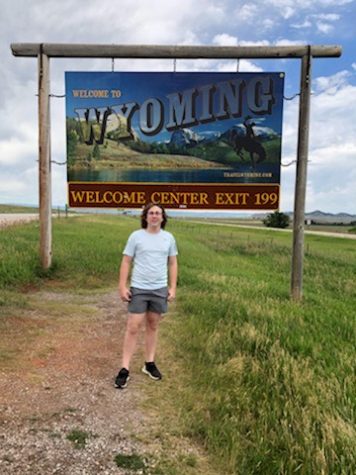 Ryan Mitchell, Staff Writer
I am a junior, but it is my first year at Sachse. I have goals to become a sports writer or analyst one day, and this is my first step on my journey.